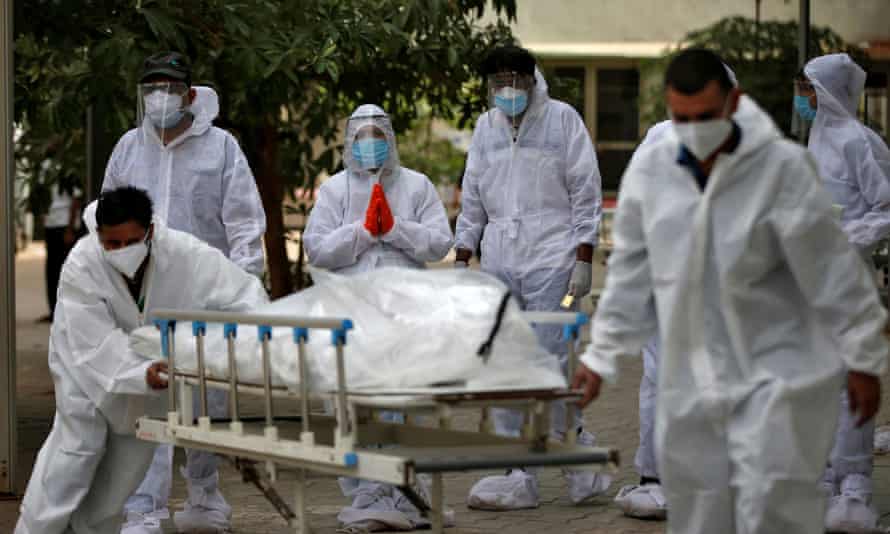 Covid-19 deaths surged past 4,000 for the first time in India on Saturday in one of the world's worst outbreaks.
India reported a national record of 4,187 new deaths on Saturday.
New Delhi has struggled to contain the outbreak, which has overwhelmed its healthcare system and sparked public anger over mismanagement.
"The government says that there is ample supply of medicines and oxygen," said Brijesh Pandey, who spends hours every day jostling with others to try to secure oxygen for his brother-in-law.
"But look how hundreds of desperate people are struggling to save their brothers, sisters and parents."
India reported more than 400,000 new infections on Saturday, but many experts suspect the official death and case numbers are a gross underestimate.
Source: India records almost 4,200 Covid deaths in a day | Coronavirus | The Guardian